CFT - Recruitment & Humain Resources Consulting Inc.
HR services provided with total discretion and transparency in order to attract & maintain qualifies employees who will help our customers realise their corporate mission.
Established in 1989 in Montréal, Québec, CFT inc. has gone through numerous evolutions in the past years within the High Tech - Human Resources industry.
Due to the long-term relationship and loyalty that was established with our customers and since the launch of our web site, services have evolved from basic recruitment to a full turnkey human resources department out-sourced to our valued clients. Our out-sourcing services (electronic, manual and onsite) developed from numerous customers' requests.
Since 1994, CFT has been providing services throughout Canada, Europe and Asia either in a "virtual mode" or the standard outsourced resource stationed at the client site. All services are always tailor made and specific to the customer requirements in order to respect the customer's corporate culture. They are either purchased in individual modules or as a total package:
HR Strategic Planning
HR Process Planning
HR Process & Procedures Documentation
HR Administration
Creation of Recruitment Campaigns
Recruitment (e-HR or manual)
Training & Development
Expatriation
Mediation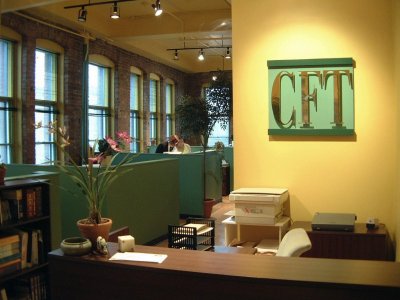 Quality Assurance, documentation and continuous verifications of CFT's processes and transactions have proven to be an important factor in the relationship created between clients and candidates. Therefore, during the past 25 years, CFT has not been involved in any form of litigation.
To obtain more information, please visit our Website.