Carolyn Fe is a true artist: curious, adaptable, an outlier, a free-spirited visionary who questions accepted standards and pushes against established rules to bravely navigate the daunting corridors of her soul, reinventing herself and redefining her craft. She is an innovator who has always expressed herself through the performing arts, (formerly dance), but it is through theatre and music, specifically the Blues, that she fully embodies all of her talents as an insightful lyricist, evocative interpreter, and singularly authentic performer.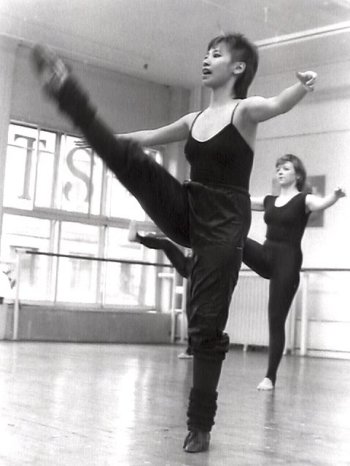 She was a professional contemporary dancer touring, choreographing for her own professional dance company and was commissioned to choreograph for various dance companies locally and internationally until her mid-twenties. The 1980's brought out the entrepreneur in her blood. She owned and operated a dance school offering classical ballet, tap, jazz and aerobics classes to hopeful dancers of all ages. 1990's brought Carolyn to the corporate realm where she is an accredited professional with her own consulting firm, CFT Inc.
As a triple-carded professional actor (ACTRA, UdA, CAEA), Carolyn has been gracing the stage and camera in various theatrical productions, TV and movie spots. Altera Vitae Productions is her own theatre production company, a non-profit organization where each theatrical presentation is partnered with a community organization whose mandate is similar to the theme of the play. Altera Vitae Productions aims to assist the community organization with its public awareness program.
As a singer, Carolyn fronted the band DD Swank and, for four years, sang under the pseudonym of Mama B, singing in French, English and Spanish. However, the urge to go on her own tugged strongly at her heartstrings.
In less than a decade, while successfully juggling parallel careers as an actress and business woman, Manila-born Carolyn Fe's journey from wide-eyed newcomer to versatile Blues diva is impressive. With her 2009 6-track debut EP, Carolyn Fe 100%, she made a clean break from her DD Swank, a Euro-Jazz cover band, to embark on a Blues career; recording her own original material.
With the 2011 release of Original Sin a mere two years later, she won the 2012 Lys Blues Award for Best Blues & Associated Styles Album of the Year in her home province of Quebec. That year she was also nominated for the Lys Blues Best Female Artist and the album was #7 on The Blind Lemon 2012 Top 20 Canadian Blues Albums (NL, Canada) as well as a nominee for Best International Release by Blues 411 (USA). Original Sin revealed Carolyn Fe as a unique, pioneering artist, taking chances, and sometimes a little heat from her peers. Original Sin also made the 2011 Blues 411 Jimi Awards list for Best International Release, firmly establishing Carolyn Fe as a Blues woman on both sides of the Canada/US border as she also broke into the EU market with countries like Belgium and Germany recognizing her talent.
Carolyn Fe upped the ante again with the 2014 CD, Bad Taboo, expanding her band to include Shun Kikuta, former guitarist for the late Queen of the Blues, Koko Taylor, and dubbed the Asian BB King by Mr. King himself. Shun provided the smooth stylings on the title track and renowned Quebec Maple Blues Award Winner - harmonica player, Guy Bélanger, joined the crew for "Life's Just That Good" and "Whole Lotsa Trouble". Bad Taboo won the 2014 Blues 411 Jimi Award for International Release of the Year in the USA and was long-listed for a Canadian Juno Award as well as a Lys Blues Award for Best Blues & Associated Styles Album. It made it all the way to the #1 spot on Blues 411 in the US; from coast to coast in Canada, the album made waves as it listed in the Top 10 in Newfoundland/Labrador to British Columbia. Carolyn Fe's spell on the European market also held fast, as a solid Top 30 listing with the UK's Blues Broadcaster that same year.
Life has thrown Carolyn Fe some big curves. In 2013, right before the release of her internationally acclaimed and award winning album "Bad Taboo", her manager and dear friend, Barry Mell, died unexpectedly casting a bittersweet shadow over the CD's triumphant success. Carolyn Fe is unyielding in her search to understand the lessons life has to teach her and to share those personal experiences with her audiences. "Things fell apart after Barry's death", she admitted. "There was a major change in the band members and I seriously considered throwing in the towel, but I realized that you need a little chaos to shake things up or you've got nothing to sing about. But I made it through the chaos; it was time to get back down to the music."
The years in between introduced her to virtuoso musicians from diverse backgrounds. Her 4th CD, Sugat Ko (released on August 1, 2018) is a return to her roots both ethnically and internally. She takes the blues to the edges as she re-defines it on her terms. The title is Tagalog (Philippine language) for "My Wound" and the album showcases the new collective, and the troupe is fearless regarding the sonic risks that Carolyn Fe is eager to explore to advance the genre. "We're a tight, collaborative group and the confidence these amazing musicians have in me inspires me to continue thinking not just outside the box, but without a box altogether!"
With the release of Sugat Ko, Carolyn Fe reveals her truest self. Peers and fans will be noticing a most authentic Carolyn Fe. Coupled with the incredible flexibility of her musicians, she continues to attract attention not only from Blues lovers around the world but from music devotees who want to hear something different. Just as the Blues manifests in myriad ways, Carolyn Fe captures all of its subtle colours and hues, always with an unconventional take. Worldwide media reviews are in and a common thread is that, Sugat Ko, is definitely not your Grandma's blues.
As a woman of colour growing up in a predominantly white suburban neighbourhood of Montreal, Carolyn Fe always felt on the fringe of things, even when she was literally in the spotlight dancing or acting. "When I was young, being a person of colour made me feel left out, but now I can see it was actually a blessing. It fueled my determination and gave me the space and, the freedom to seek my own path."
Now that Carolyn Fe's back, the Toronto/Montreal-based artist is recharged and rejuvenated by her new crew with more projects in the works. Collaborations with Shun Kikuta (Japan) and an artist from Finland, Sami Joensuu where she puts on her hat as the lyricist and sings on their albums. As well, her 5th CD, a 6-track EP, is currently in the works. It's an ambitious project that reveals yet more surprises from the multi-talented siren and songstress. For the first time, Carolyn Fe will be covering other people's tunes with only a bass guitar as back-up.

Carolyn Fe has shared the stage with musical icons from different genres; Danny Marks, Ranee Lee, Jackie Richardson, Michele Sweeney, Shakura S'aida, Dawn Tyler Watson, Angel Forrest, Julian Fauth, Kim Richardson, Cheryl Lescom and many more. A highly versatile, well-rounded performer, Carolyn possesses the deep soul of an artist who has lived on the fringe for most of her life, and made the most of it as the true innovator she is, giving her performances on stage, front of the camera, music and lyrics an insight and depth that cannot be imitated. Check out what the Media and Fans say about Carolyn Fe.
Not one to sit still and a big believer in supporting her fellow artists, her online syndicated radio show, Unsung and On the Side is available on the radio tab of this website. The two-hour, weekly episodesfeature songs rarely heard from around the globe or just around the corner. From first recordings to unique indie artists in Blues, Jazz and their derivatives, the vast array of artists and styles is not only entertaining and informative but illustrates the pride and respect Carolyn Fe has for her craft and fellow musicians.
But hang on to your hats, music is only a fraction of what she does. Film, TV & Theatre projects keeps Carolyn Fe occupied in her "downtime". As a triple carded professional actor, Carolyn Fe has been gracing the stage and camera in various theatrical productions, TV and movie spots since 2005! Her theatrical appearance was in Dora Award Winner's, Audrey Dwyer, play called "Calpurnia" in 2018. With sold out shows and thrilling reviews on Carolyn Fe's, she was awarded for 2018 Best Supporting Actress by the esteemed Toronto Theatre Critics' Award for her role as Precy, in Calpurnia. This brought on the opportunity for Carolyn Fe to take on a recurring role as Lola (Grandmother) to Josh De La Cruz in Nickelodeon's "Blues Clues and You" where the next generation will be introduced to the Filipino culture.

Another of Carolyn Fe's project called, Lola's Wake, directed by Tricia Hagoriles and produced by Erin Byrnes in collaboration with CFC (Canadian Film Center) was submitted to the 2020 Reel Asian International Film Festival and won the WIFT-T Award (Women in Film and TV - Toronto)! There is no stopping Carolyn Fe who continues on with the representation of the Filipino culture and at the same time, champions the "older" generations to keep pursuing their dreams.
When not gracing the stage or working in the studio, Carolyn Fe pays it forward by volunteering at various charitable organizations. But her regular gigs are at two women's shelters where she provides the ladies with hair styling services.
Born to a family of entrepreneurs, whose enterprising spirit has clearly influenced her, it is no surprise that Carolyn Fe will continue to push hers, her colleagues and her audience's envelope. She defies age and challenges our stereotyped thinking about theatre, music and the performing arts in general. When working with and/or seeing Carolyn Fe in action, make sure you've widened your parameters, or even better, erased your borders of what you think should be.